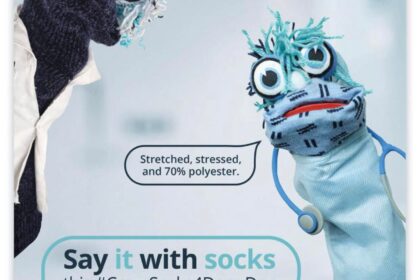 We support crazysocs4docs day
Say it with socks – sometimes a hard day is just a hard day and sometimes it's more. This CrazySocks4Docs Day, let's have these conversations – show your support and create awareness for healthcare professionals with mental health struggles by wearing your silliest socks, in the silliest way on 3 June.
If you know someone who needs help, or need help yourself contact Netcare Akeso on 0861 435 787 to speak to a crisis line counsellor.